Outreach Public activities, events
Kevin Loo's graduation
University of Wollongong, Australia, 16th December 2015

Dr Kevin Jia-Jin Loo (ARDENT ESR8) received his PhD at the Faculty of Engineering and Information Sciences ceremony at the University of Wollongong on Wednesday 16th December 2015. His study consists of an in-body imaging system to improve prostate cancer radiation treatment accuracy and outcomes.

Get the local newspaper article as PDF

You can see the article online here : "PhD graduate Dr Kevin Jian-Jin Loo has been working to improve radiation therapies for cancer sufferers"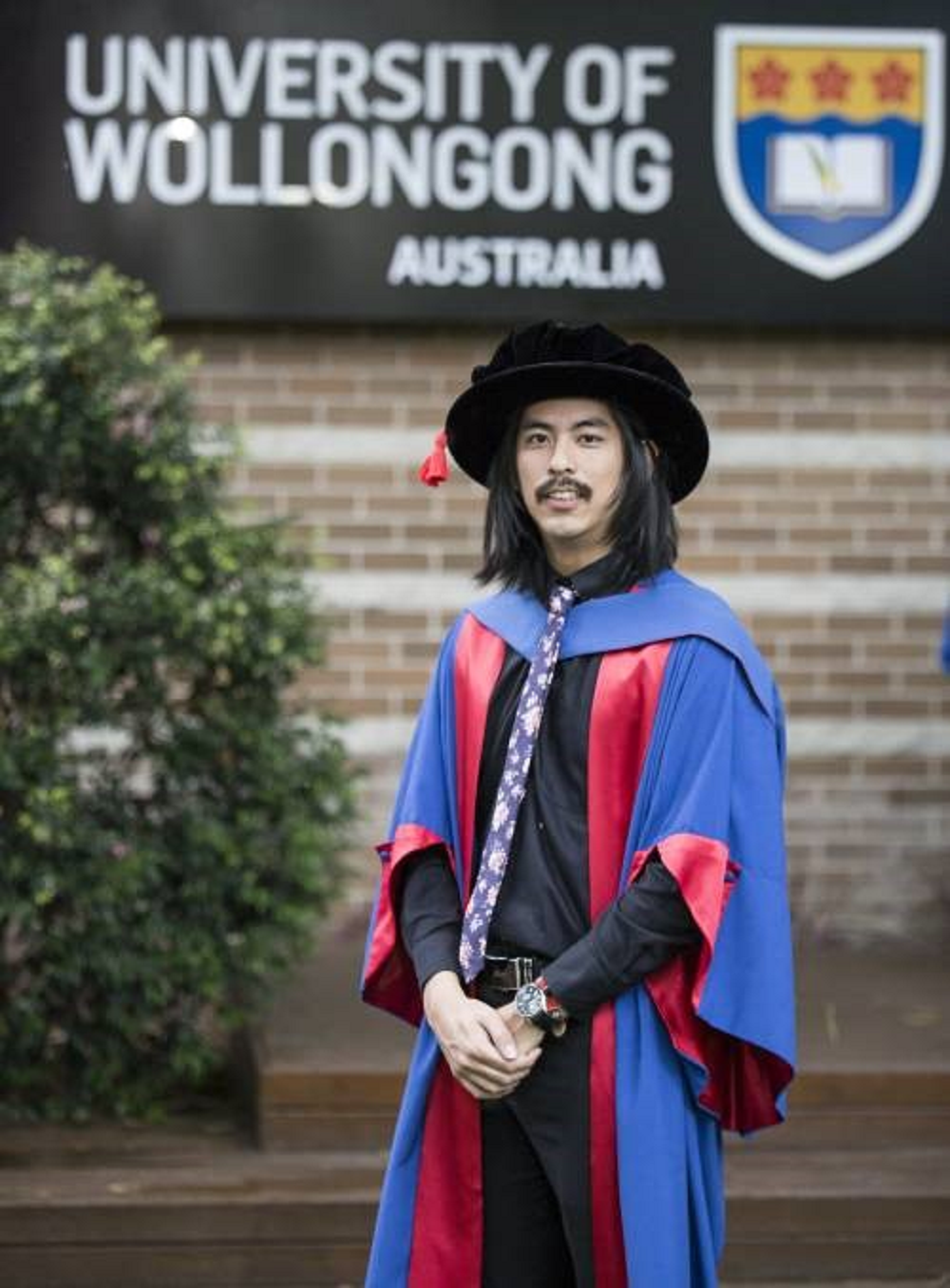 Outreach at Lawrence Berkeley National Laboratory (LBNL)
California, USA, 17th July 2015

Alvin Sashala Naik (ARDENT ESR13) gave a presentation at the Bay Area Neutron Group (BANG) from the UC Berkeley. The audience comprised of a few undergraduate students, graduate students and researchers from Lawrence Berkeley National laboratory and UC Berkeley.

Download Alvin's presentation : "Overview of the ARDENT European project" Get as pdf
Visiting High Schools
Wollongong, Australia, June 2015

ARDENT scientist-in-charge Marco Silari was invited by Prof. Anatoly Rosenfeld, Director of the Centre for Medical Radiation Physics (CMRP) of the University of Wollongong to spend two weeks at CMRP. During his stay he visited three high-schools in Wollongong: the Smiths Hill High School, the Keira High and the Edmund Rice College. During these visits Prof. Rosenfeld described the activities of CMRP to attract high-school students to choose medical physics as university study and as their future profession and Dr. Silari delivered talks on CERN and ARDENT.

Dr. Marco Silari and students from Smiths Hill High School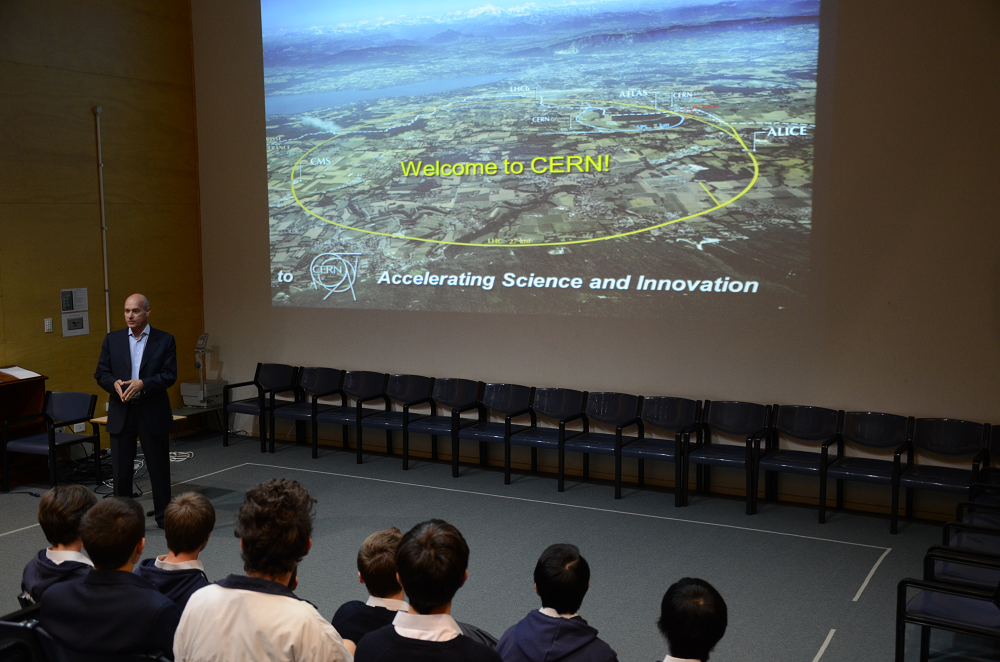 Group picture with Prof. Anatoly Rosenfeld, Dr. Marco Silari and students from Smiths Hill High School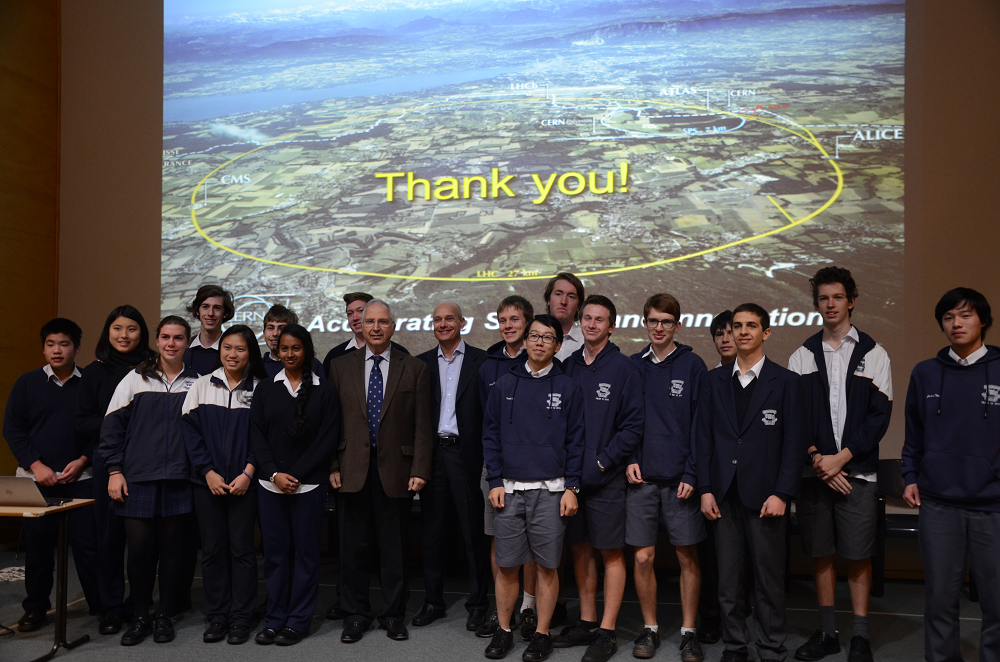 Dr. Marco Silari and students from Keira High School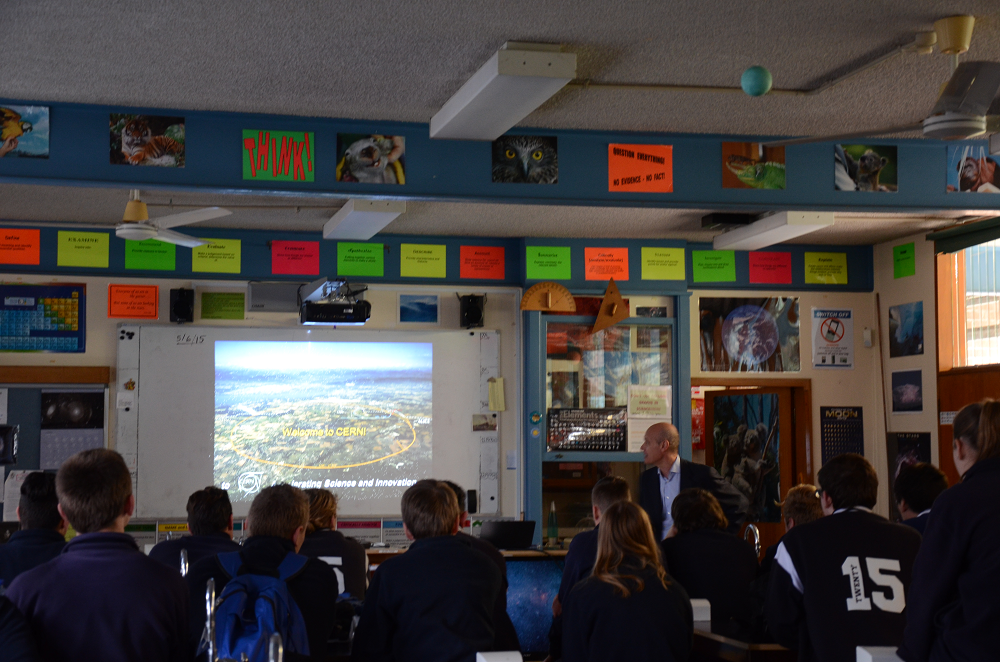 Outreach for an Italian High School
Mestre Venezia, Italy, 8th January 2015

Francesca Bisello (ARDENT ESR10) was invited to give a talk to high school students of "Licei Stefanini", Mestre-Venezia, Italy. The presentation was part of educational guidance activities to help students in the choice after the high school.

In the talk the ARDENT project and Marie Curie Actions have been presented. In addition, some applications of physics in medicine were explained in order to answer the question how radiations can be used in cancer treatments and in diagnostics.

Download Francesca's presentation : "Physics in Medecine: Research and Applications" Get as pdf
Outreach for a UK school
17 November 2014

On Monday 17/11 a group of students from the Simon Langton school in the UK visited CERN and the Medipix group.

In addition to lectures on analog and digital design the students also were given a demonstration of the Timepix chip. From Ardent Erik Frojdh participated in the demonstration.